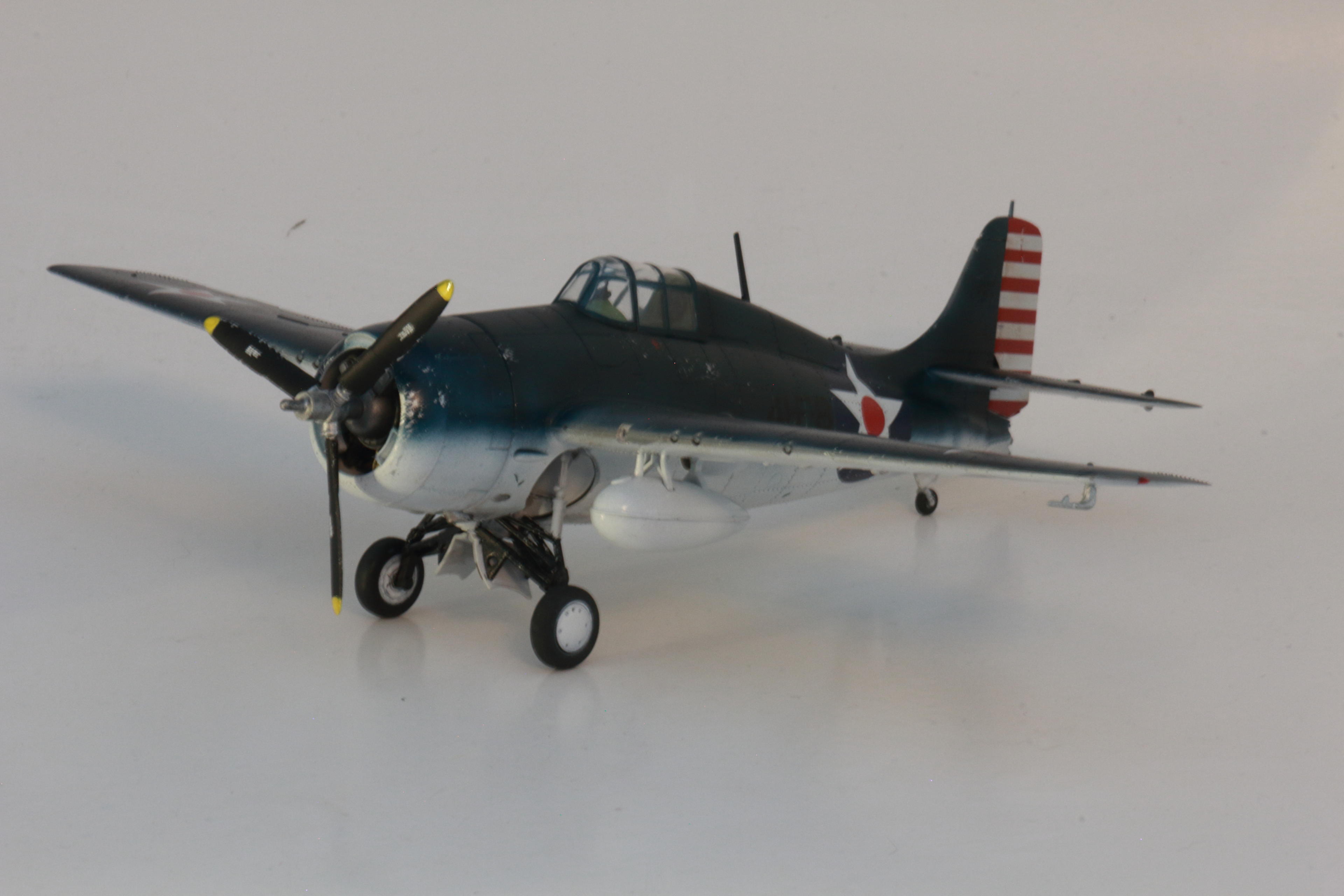 Reviewed - Tamiya 1/48 F4F-4 "Wildcat"
Published: 12/10/2021 | Time To Read:3mins
Pre-Build
First offered in 1994 by Tamiya we have yet another WWII carrier-based aircraft, the F4F-4 Wildcat. Included in the box are 2 grey sprues, a clear sprue, and a sheet of decals. Detail plenty can be found on both sprues, including up into the gear well at the front of the aircraft, something very unusual about this particular airframe.
Glancing through the instructions the first step is to actually paint the interior of the fuselage and then put the halves together, followed by construction of the cockpit that is then inserted up into that. Very unusual but considering the gaping hole in the bottom makes perfect sense. Forward of the cockpit bulkhead and shown off is the support bracing that holds the engine and landing gear, something you don't see too often.
From there construction proceeds to the wings, mating the halves together and adding some lumps and bumps before offering that up to the body. The engine is then built up, rather simple but offers great detail when done and whats seen from the front looks like it will have some great detail.
From there the landing gear itself is built up along with the drop tanks that get mounted below and construction concludes with the addition of the canopy and a few other topside details. Included are markings for 4 different aircraft, the first three painted blue-grey up top with light grey on the bottom, the latter getting the three-tone scheme later in the war.
Post-Build
So now that the model is done I can give my opinion of the build and the end result, right? What are my thoughts? I loved the build honestly. It wasn't too complex but offered enough to keep me engaged throughout and present well when done. The wildcat was always one of those classic warbirds that intrigued me just due to the way the landing gear system works.
Build wise everything fit together very well, no putty was really needed anywhere that I can recall and not much flash was found needing to be sanded away. I did paint the model the incorrect color, which I didn't notice till after the decals were on but oh well. Who's not to say an aircraft got forgotten about during the many times they were repainted over the years and it just ended up this way.
Overall I'll give this an overall good rating.
Final Images
To see the final product head over here