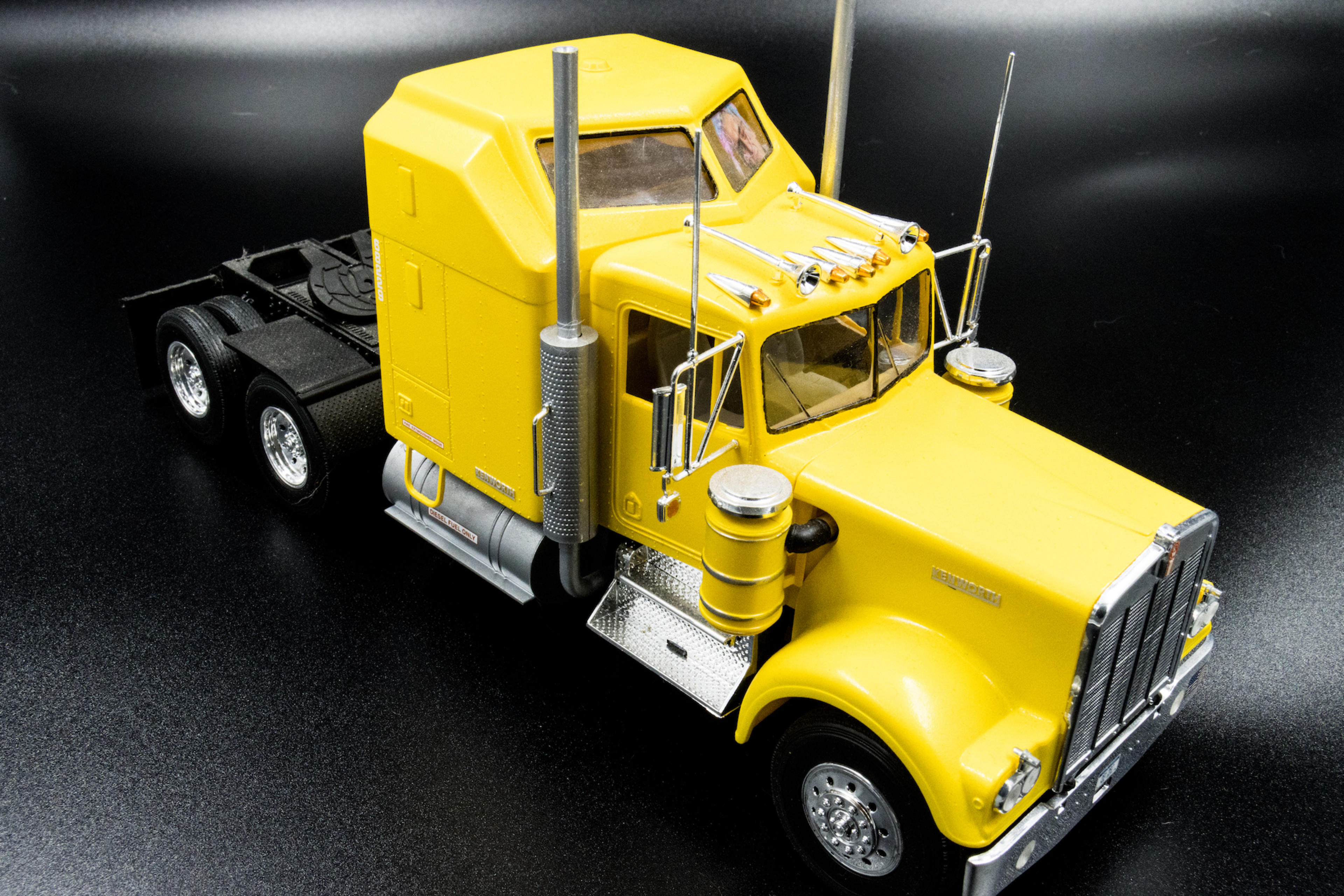 Reviewed - Revell 1/24 Kenworth W900
Published: 09/24/2021 | Time To Read:2mins
Welcome back everyone! Time for another semi review! See what I did there har har.
Why I did this build
Let me preface this review with why I built this the way I did versus using the kit markings and the picture up in the sleeper cab window. My grandfather drove semi his entire life more or less, with many rigs over the years but most before I can remember. The one I do however remember was his bright yellow International that he drove till he was forced to hang up the keys for good. Yes, I know this is a Kenworth, but it's the best I could find that looked relatively like his rig did so I thought it would be a fitting tribute.
Back in April of 2013, we lost my grandfather finally, his health had been deteriorating for a few years, strokes forced him into retirement early and he spent his time at home till he finally never woke up again. I decided to build this in honor of him and that's why his picture is up in the sleeper, he was also a goofy man trying to make everybody laugh and smile and couldn't think of a better way to show it.
The Build
When I first started building this kit I wasn't expecting much, what with the relatively low piece count. However, after building and seeing it set on my desk I'd have to disagree with that initial impression. The detail isn't super high but there is enough of it overall to produce a good model. The snap-tite style of the kit was quite a turn-off for me but most locator tabs were hidden away enough to not be noticeable.
Construction was very straightforward with no real issues in assembly order to report, of course, that low piece count helps with that. The paint was also a piece of cake, of course, the entire model is pretty much one of three colors, black, yellow, or tan for the interior.
Final Images
If you'd like to see the final result of this project head over here