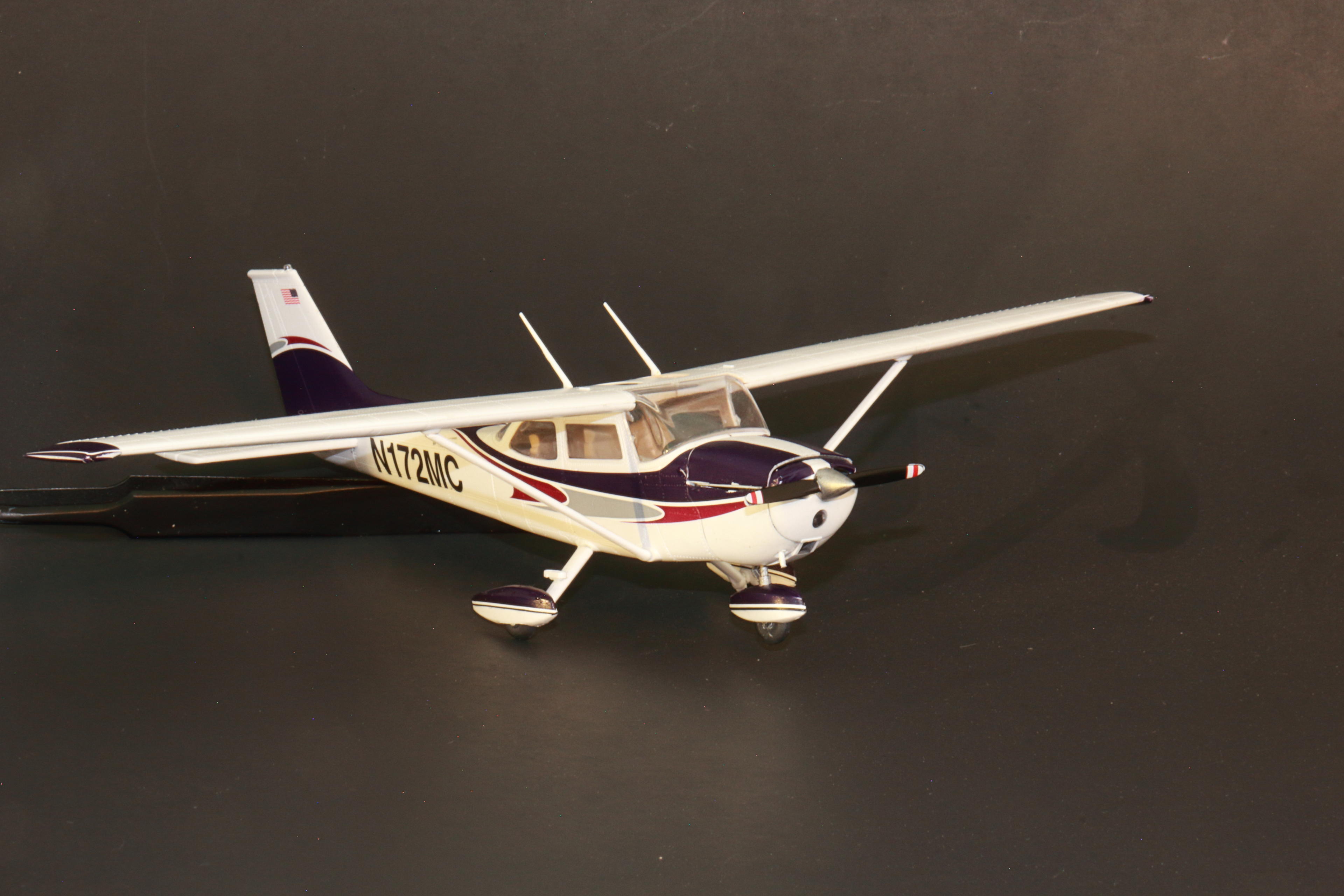 Reviewed - Minicraft 1/48 Cessna 172
Published: 01/08/2022 | Time To Read:3mins
About the model
One of the most prolific civilian aircraft, created in 1955 by Cessna is the 172. A four-passenger, single-engine, high wing aircraft that has flown the world over for many years is the topic of this Minicraft model in 1/48 scale.
Pre-Build
Upon opening the box of this relatively new kit from Minicraft we are greeted with instructions and 4 sprues. Instructions come in typical 8,5×11 stapled together. Nothing too exciting here, color callouts and item descriptions are provided for every piece which is a nice touch, something I wish more companies would do.
Also included is a sheet of decals from the legendary Cartograf. I don't think I need to go any further on them, everything looks very crisp, great colors and I know they will be a treat to put on the model.
Onto the sprues. Three of the sprues contain all the parts of the model with a fouth containing clear parts. Great rivet detail can be found on all parts, recessed panel lines abound as well. Clear sprue parts are all free of distortion and are very clear, of course, there aren't any complex surfaces either on this one.
Follow along as I give this one a build!
Post-Build
So now that the model is done I've got what I consider to be a pretty neat and well-detailed model of the most famous aircraft ever produced. Is it perfect? Far from it but this was very fun and enjoyable for the time it took to do.
There were a few times where I got frustrated during the build towards the end but it wasn't anything I wasn't able to overcome to finish this piece up. My biggest complaint if I had to have one about the model is the landing gear and how it attaches to the body, there just isn't a solid enough connection from the strut to the body to set the angles correctly and I'm still not sure that its how it should be but it sits level so I guess that's what matters.
I've never done a Minicraft model till this point, almost steered away from this one as I almost associated them with the likes of Italeri or Revell honestly but was very quickly surprised with how excellent it is. Almost need another product to try out and see if this was just a fluke or what.
Anyways I'd have to give this cute little model a solid thumbs up!