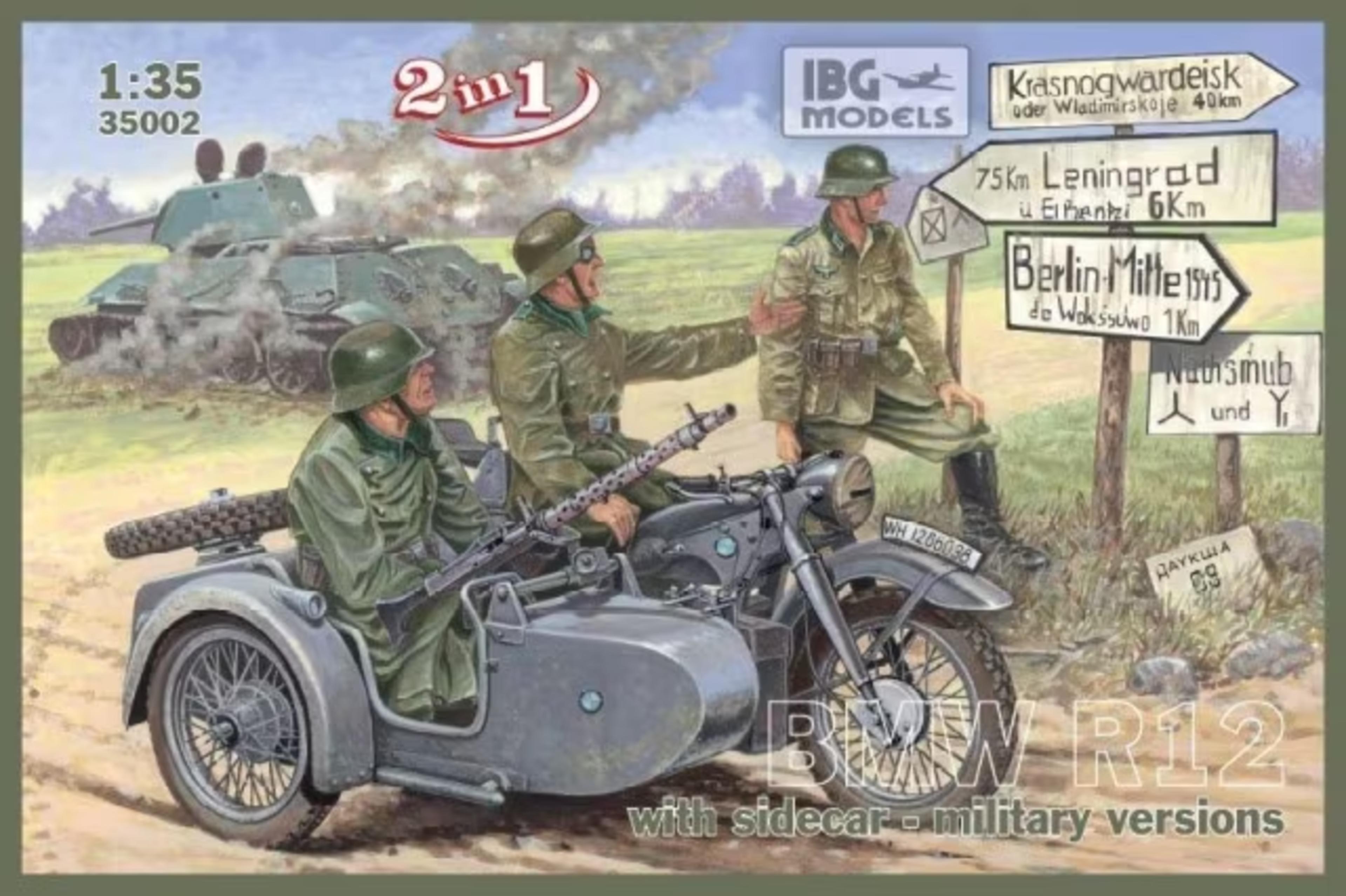 Reviewed - IBG 1/35 BMW R12 with sidecar
Published: 06/30/2022 | Time To Read:2mins
Welcome back to another unboxing & review of a model, today we are looking at the IBG Models 1/35 BMW R12 with sidecar — military edition.
What's in the box?
I picked up this kit from Andys HHQ for $13.99, a bargain but also a very small kit so let's see what we got for our money.
Opening the box we are greeted with the instruction sheet, and a plastic bag containing 3 sprues, and the decal sheet. Starting with the decals, everything is legible and well done, printing was done by Techmod, whom I've never heard of so how they perform is to be seen. Markings are included for a few different bikes, but the only real difference is the plate numbers on them, and then BMW logos for the sides. Moving onto the instructions IBG uses a glossy paper, in black and white for everything, with no color at all which is unfortunate. The building sequence is very easy to follow, although arrows sometimes make it a bit hard to see how things fit, spending a little time makes sense without trouble.
Moving onto the sprues now, all three in the box are molded in grey plastic, making this one easy to cover later when painting. The detail level is great, but I noticed a lack of locating pins on a lot, so careful gluing will be required when building this model up. I love that the wheels are in multiple pieces, which makes it much easier for the modeler to paint the rim and tire separately. Below you can see the sprue pictures in better detail, or at least I hope so. For now, take care and look for a build at some point!