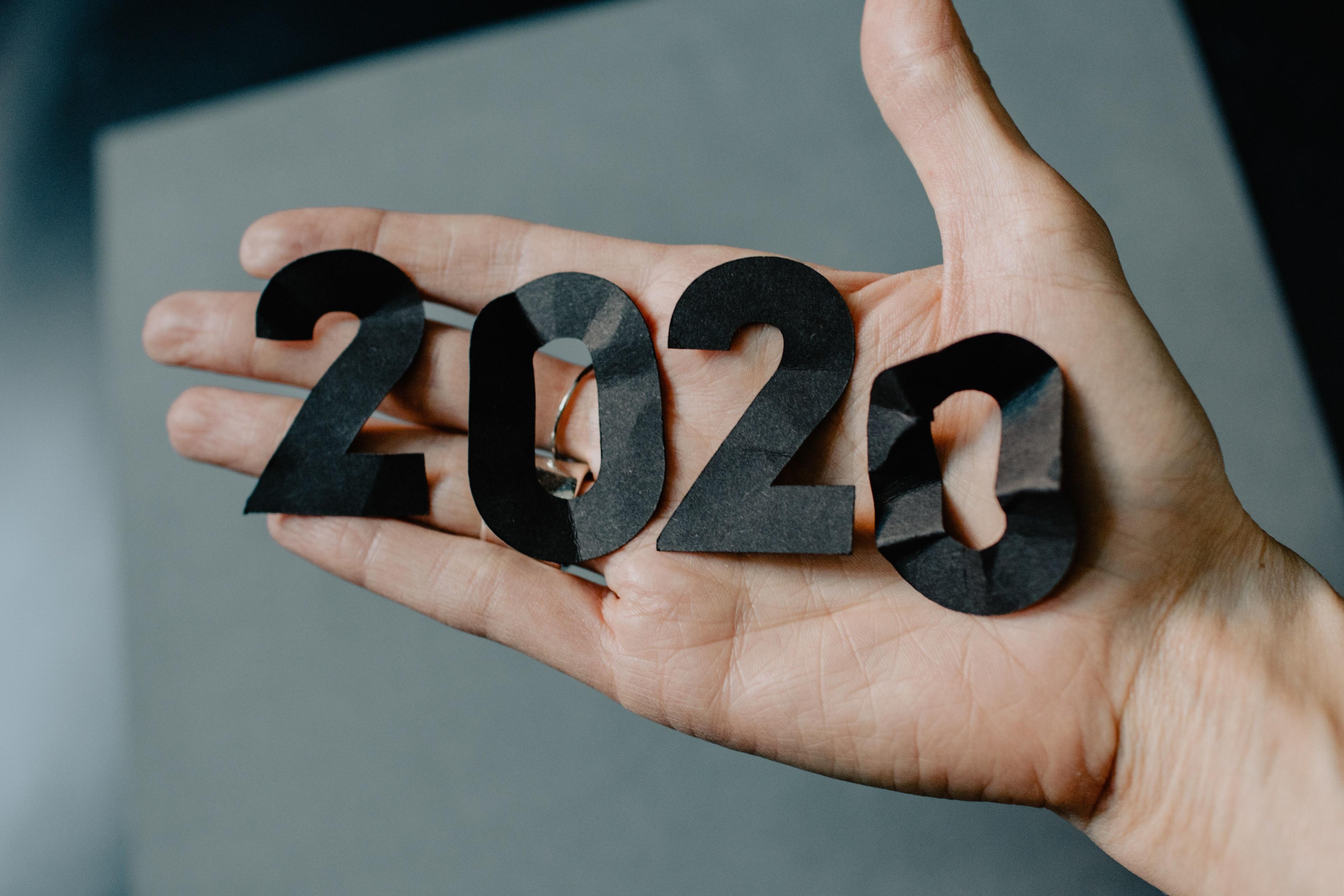 2020 - A Year In Review
Published: 01/05/2021 | Time To Read:5mins
Welcome to the new year everyone. Let's hope that 2021 turns out to be better. of course, nothing changes overnight but we can all hope! I hope everyone had a wonderful holiday season but without further words, let's get started!
Professional Life
Professionally this year sucked. I didn't get any of my goals accomplished in this category, but I have made growth so there is that! A lot of it had to do of course with COVID-19 but a lot because of overwhelming amounts of depression, this year was just rough on me in general. I have advanced my knowledge of ReactJS and CSS this year greatly and this is actually one of the main reasons I decided to «start from scratch» on my website. This allowed me to take this new-found knowledge and apply it to what I already had going, making tweaks to things as I went as well.
CSS Grid was the biggest thing that helped save me from the monster path I was going down, the fluidity and features it offers just cannot be beaten! But I've also learned a lot about data fetching, chunking that, as well as better error handling of that data. Another big key item of course being image optimization, this is something I'm still working on but the experience is getting better.
With that said though my goals I'm setting for myself in 2021:
Launch and finish my website platform (at least the frontend)
Apply to jobs relevant to me and my skills and hopefully accept one of them
Learn some new tech
Blog more
I feel these goals are very reasonable and can be achieved If I set myself to a more strict schedule this next year. One of the things I had wanted to do this past year was a monthly review column, of what I've done over the past month, sort of as an accountability metric but also to kinda let my users and such know what my path was. This year though I want to spend more time writing more technical content rather than «here's what I did» and explain some tech as I learn it.
I also wouldn't mind doing some review-type things of equipment, models I buy and so on, make it more personal as well.
Personal Life
So over the last year, a lot changed in my personal life, some good, some bad. I ended up leaving a toxic abusive relationship in the first half of the year which allowed me more freedom to do what I wanted to do and wasn't allowed to basically. In 2019 I started to get more into photography, mostly because of my ex and I going to parks and finding such great things to take pictures of and it grew on me. When we got the stimulus check in the early part of the pandemic I ended up purchasing a new DSLR and throughout the year have bought and upgraded a few of my lenses, some to assist with capturing better images of models but also because they were quite a wide-angle helped with videos. I spent the better part of the summer out and about at parks visiting and getting some great shots, be sure to check them out over at the gallery.
A few samples follow at least!
[insert images]
As mentioned above as well I started getting into the YouTube gang this year and launched a channel focusing on building models, reviews, etc, and as such focused a lot more of the efforts of my website model pages on that instead. That's not to say the model's page will go anywhere of course, just look different on the new version of the website. As of the time of this writing I'm at 90 subscribers which honestly blows me away, even so, shout out to those who watch! Expect more content more consistently this year (I hope).
This year my model building stepped back a bit, mostly because of the park adventures and that's quite fine with me, a lot less of them built overall this year as well but I think it's due to the complexity of the builds versus previous years too. Check them out over at the model's section for an in-depth look but I'll also post them below the ones I did!
[insert models here]
So what are my personal goals this year then? Well….
Save money towards buying a house
conquer my depression or at least gain confidence
Invest in my future (retirement)
take trips
At this point in my life, I've never really been anywhere on a vacation and I feel it's time to change that. I want to try and make at least one real trip this year away from my home area to enjoy time away from work and family and just find myself. I worked my butt off this past year to get my car paid off, get my debt under control and I'm finally sitting financially where I should have been years ago to be able to afford a house and do these things so now it's time to do it. I haven't planned that yet but it's coming.
Depression is a strong problem for me and I know I need to address it better this year, find the triggers and stop them, or control them at least so that I don't get into these manic depressive moods as bad as I have been. Need to build that confidence back up to be able to deal with people again and develop new relationships.
I know this past year was rough for everyone, but here's my little slice of the pie and experiences that I'm able to share with everyone. Hope you all found it entertaining at least. Till next year!